Okay, we've been loving bold geometric patterns for a while now.  Dipping our toe into the whole pattern thing with a pillow here or there.  Lee Jofa has some of the best geometric basics in various colors and textures.
Of course they aren't new because many replicate Asian influenced fretwork patterns, the infamous Greek key or garden trellises of times gone before.  Which came first?  Who knows, they all interrelate.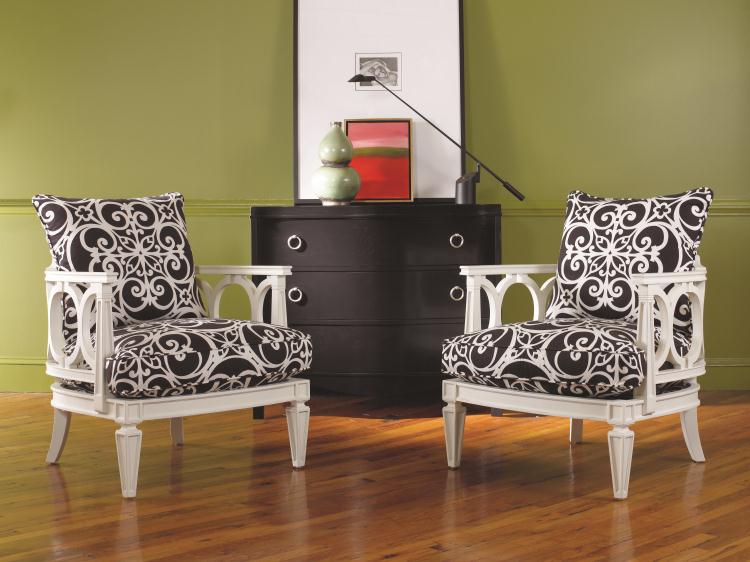 via Century Furniture
Of course there are always tiles from our friends at Avente Tile who hand craft each tile one at a time.
The patterns were revitalized in the heyday of English interior designer David Hicks.  The book 'David Hicks: Designer' written by his son Ashley Hicks is full of fabulous vintage interiors using his famous geometrics which are completely at home today.  Patricia Gray has more on this interior design star.
Geometrics are here to stay.  They have proven themselves as timeless additions to any decor by adding order and history to even the most contemporary of interiors.  They are like a great seagras rug, somehow they emit a magic which elevates everything else in a room.  Ya think we can stop calling them retro?